About Us
Welcome to Burn Fitness

Burn Fitness Gym is located on the Third Street Promenade in Santa Monica. It is the perfect place to celebrate fitness, health and well-being.
Our stunning two-floor facility spanning 20,000 square feet will inspire the athlete in you. Head up to our beautiful roof top which features RYDE4, our new indoor cycling studio, innovative group exercise programs, and gorgeous views of the Pacific.
The main fitness floor presents a world-class range of cardio equipment fitted with theater monitors, a spacious free weight area and our group fitness studio. Other amenities include our clean locker rooms with showers, new saunas and complimentary towel service.
Our number one goal at Burn Fitness is effectiveness! We've established a number of programs to help you get the results you want. As a member, you will have access to customized training, dynamic group classes, nutrition counseling, and complimentary access to our online weight management system. www.fatburn.com.
Our friendly and highly trained staff look forward to helping you achieve your fitness goals!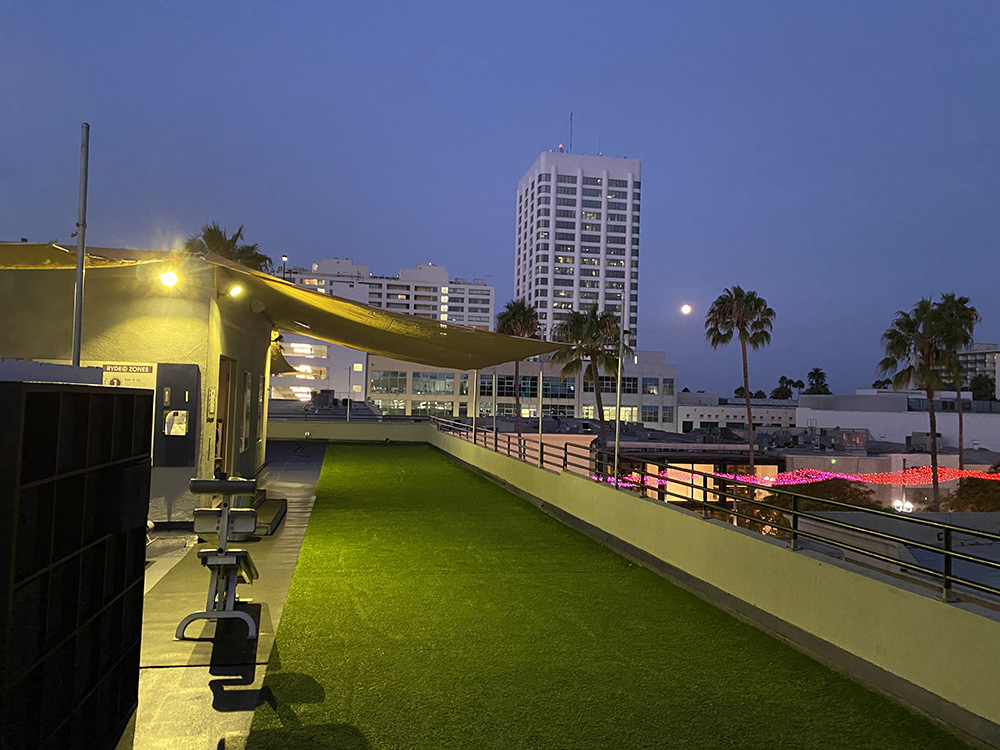 WHAT WE DO
Our Featured Services

COMING SOON. This is a 60 min bootcamp focuses on fat burning exercises and intervals, muscle toning through functional movement to create the ultimate physique. HIIT style class combining performance and aesthetics.
This high-energy interval training class combines athletic aerobic movements with strength and stabilization exercises.
COMING SOON. This is a 60 min class begins with a 15 minute Kung Fu yoga flow to warm the body and breath then moving into deep stretching and slow restorative yoga postures to ease the body and mind.
COMING SOON. An energizing class combining kickboxing, calisthenics and core strengthening! Learn Ninja moves and get a killer workout that will change your body.
RYDE4 is our cycling studio located on our rooftop! We offer classes for all levels. It's a workout for your heart. It's cardio, it's passion, it's a journey to find where your true strength lies.
Firm your deep ab muscles, improve your posture, build a stronger core and posterior chain. Sculpt, tone and round your glutes for the ultimate physique.
Testimonials
What Our Clients Say
This gym has everything you need. Classes are great and the rooftop area is fun if you don't mind the heat. People are friendly and for its location - it is never busy in the day time...

Been coming here for 2 years and love the place. Staff super friendly, helpful and always there to chat. Classes and the instructors are some of the best and I used Classpass all...

Just switched here from LA fitness and couldn't be happier with the decision! Even during peak hours I've never had to wait for any free weights or racks, and the place is...