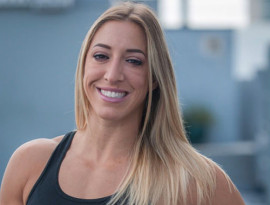 Director | Personal Trainers
Certifications:
International Physical Fitness Association
American Counsel of Exercise
ACE
Specialties:
Muscle Building/Toning
Sports Specific Training
Weight Loss
Bio
Training Philosophy:
Anything is possible with the right guidence and motivation. I've been in the field of strength and conditioning for over twenty years and have acquired several certifications and multiple methods of training ideologies. This knowledge and experience gives me the ability to help you acheive your fitness goals.